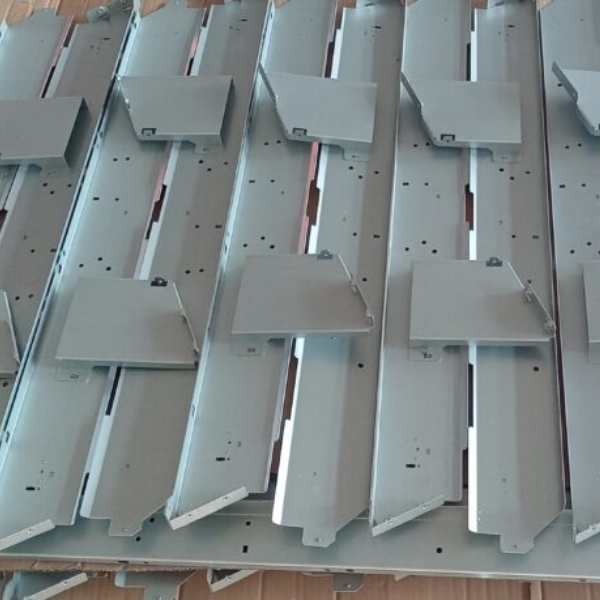 What is the Sheet Metal Drilling Process Like?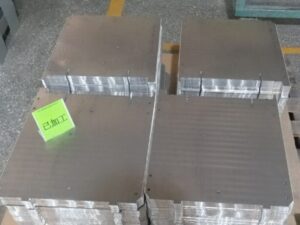 Sheet metal drilling is the process of using a drill bit to make holes in thin metal sheets. This is usually done using a hand-held drill or drill press, and a variety of drill sizes and styles can be used depending on the specific requirements of the project. The following is a description of the sheet metal fabrication drilling process.
The sheet metal operator first determines the size and location of the hole. Using a ruler, tape measure or caliper to accurately measure the size, mark the hole location on the sheet metal with a center punch, which will then have a small indentation in the sheet metal that will help guide the drill bit. It is important to use a drill bit specifically designed for drilling holes in metal, as other types of drills may not be sufficient to penetrate the sheet metal. It is important to consider a professional sheet metal manufacturer who has the professional experience and specialized sheet metal tools to ensure that you get a sheet metal product that you are satisfied with. The sheet metal worker clamps the sheet metal tightly to the work surface to prevent movement while drilling, starts drilling at a slow speed to prevent the drill bit from slipping, then slowly increases the speed to speed up the drilling process, stops drilling periodically during the process to remove metal chips that have accumulated in the hole to prevent the drill bit from jamming or breaking, then continues drilling until the desired size and shape of the hole is formed and the sheet metal drilling process is complete. This sheet metal fabrication drilling process is very specialized and difficult, and requires the use of specialized sheet metal drilling tools. Considering the cost and professionalism, it is recommended to find a professional sheet metal manufacturer.
Dongguan Jiatong Precision Hardware Products Co., Ltd. is a good choice, welcome to consult.
Custom Metal Box Manufacturers | Custom Sheet Metal Enclosures | Custom Aluminum Box | Custom Sheet Metal Boxes | Custom Metal Boxes | Sheet Metal Supplier | Steel Box Manufacturers | Sheet Metal Box Manufacturers | Custom Made Metal Boxes | China Sheet Metal Manufacturer | Outdoor Vending Machine Enclosures | Industrial Machine Enclosures | Metal Enclosures for Electronics | EV Charger Outdoor Enclosure | Outdoor EV Charger Enclosure | EV Charger Enclosure | Custom Aluminium Box | Custom Steel Box | Metal Box Supplier | Metal Enclosure Manufacturer | Sheet Metal Enclosure Manufacturers | Metal Enclosure Box Manufacturer | Metal Enclosure Manufacturer | Aluminium Box Manufacturer | Outdoor Equipment Enclosures | Aluminium Box Manufacturers | Equipment Enclosures Metal | Metal Enclosure Box | Metal Enclosure | Enclosure Box Price | Sheet Metal Manufacturers | Sheet Metal Manufacturing companies | Custom Made Aluminium Boxes | Custom Made Metal Box | Aluminum Sheet Metal Fabrication | Aluminium Sheet Metal Fabrication | Auminium Tool Boxes Made to Order | Custom Metal Enclosures | Custom Stainless Steel Box | Custom Made Aluminum Boxes | Metal Box Manufacturers | Custom Steel Enclosures | Custom Stainless Steel Enclosures | Custom Metal Box | Custom Aluminium Box | Sheet Metal Fabrication Supplier | China Sheet Metal Fabrication | Custom Sheet Metal Fabrication | Sheet Metal Fabrication Services | Metal Manufacturing in China | Aluminum Box Fabrication | Sheet Metal Box Fabrication | Sheet Metal China | Precision Sheet Metal Fabrication | Custom Aluminum Box Fabrication | Custom Metal Box Fabrication | Sheet Metal Manufacturing | Metal Manufacturing Company | Metal Bending Services