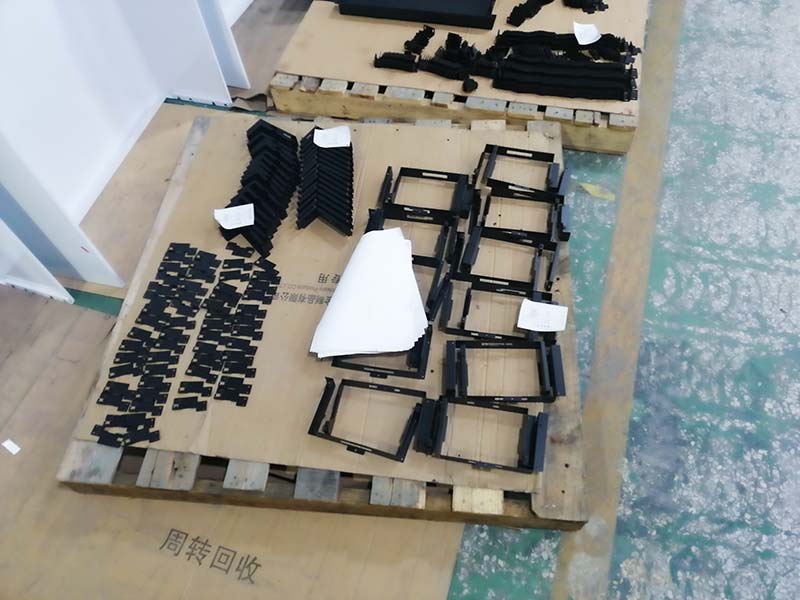 Quality control of sheet metal parts
after the drawings arrive, different blanking methods shall be selected according to different development drawings and batches.
after blanking, different workpieces enter the corresponding process according to the processing requirements.
when bending, first determine the tool and cutter groove used in bending according to the size and data thickness on the drawing. The key to the selection of the upper die is to prevent the deformation caused by the collision between the product and the tool. The selection of the lower die is determined according to the thickness of the plate.
next, determine the bending sequence. The general rule of bending is from inside to outside, from small to large, from special to general.
when pressing riveting, consider the height of the stud, select different molds, and then adjust the pressure of the press.
welding includes argon arc welding, spot welding, carbon dioxide maintenance welding, manual arc welding, etc. For spot welding, the welding direction of the workpiece shall be considered first, and the positioning tool shall be considered in mass production to ensure the accuracy of the spot-welding direction.
appearance treatment: the appearance treatment methods of different plates are different. After cold plate processing, the appearance is generally electroplated. After electroplating, no spraying treatment is required. Phosphating treatment is selected. After phosphating, spraying treatment is required. Clean the plated plate surface, degrease, and then spray.
Quick Links: Sheet Metal Parts Components | Aluminium Bow Mount Bracket | Sheet Metal Frame | 4×4 Corner Brackets | Sheet Metal Chassis | Decorative Corner Brackets | U Shape Bracket | Powder Coating Small Parts | China Sheet Metal Manufacturer | Sheet Metal Cover | Metal Frame Brackets | Sheet Metal Mounting Brackets | Sheet Metal Brackets | Kiosk Enclosure Manufacturer | Metal U Bracket | Sheet Metal Enclosures | Custom Sheet Metal Parts | Metal Enclosure Manufacturers | Sheet Metal Cabinet | China Sheet Metal Parts | Power Cabinet | Cabinet Power | Distribution Cabinet | Cabinet Distribution | Power Supply Cabinet | Cabinet Power Supply | Sheet Metal Bracket | Sheet Metal Parts Manufacturer | Sheet Metal Mounting Bracket | Custom Electrical Enclosures | Outdoor EV Charger Enclosure | Custom Sheet Metal Boxes | Custom Steel Parts | Sheet Metal Components | Sheet Metal Prototype | Prototype Sheet Metal Parts | Precision Laser Cutting | Custom Sheet Metal Enclosures | Sheet Metal Box | Precision Sheet Metal Frames | Metal Enclosure Manufacturer | Prototype Sheet Metal | Custom Made Metal Parts | U Shaped Bracket | Sheet Metal Box Fabrication | Sheet Metal Bracket | China Metal Manufacturing | Stainless Brackets Marine | Custom Aluminum Parts | China Custom Aluminum Parts | Aluminum Parts Manufacturing | Metal Manufacturing in China | Custom Electrical Enclosures