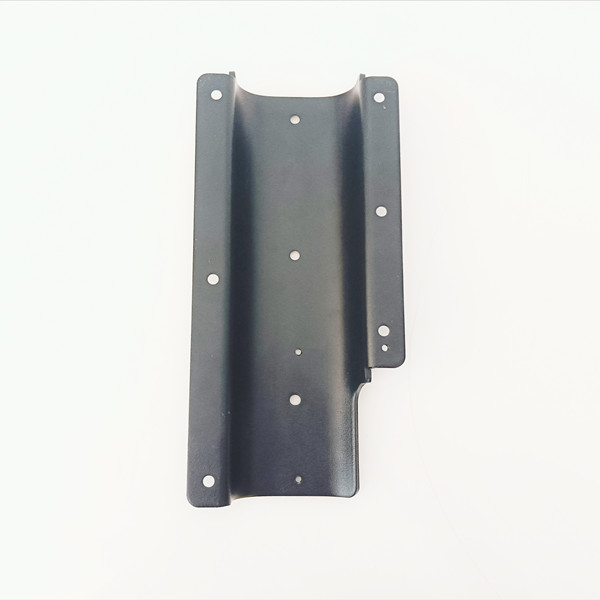 How to Perform Edge Rolling Operation in Sheet Metal Housing Processing?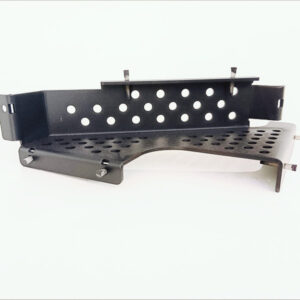 In the processing of sheet metal enclosures, a crimping operation is sometimes required. This crimping refers to the crimping of the edges of the sheet metal parts, just like the crimping operation needed for tool cabinets. The crimping increases the stiffness and strength of the structure, thus making the structure light and strong. The methods of crimping operation performed by sheet metal shell processing are as follows.
1、When sheet metal shell processing to perform crimping operation, two crimps need to be drawn on the fabric. l1=2.5*diameter of crimp L2=(1/4~1/3)L1.
2. Place the fabric on the platform so that the size of the exposed platform is equal to L2. Press the fabric with the left hand and hit the exposed edge of the platform with the right hand with a hammer and bend it downward 85~90 degrees.
3. Extend and bend outward until the end of the platform is in line with the two windings; that is, the exposed portion of the platform is equal to L1 and the edge of one tap rests on the platform.
4: Flip the fabric and sheet metal housing processing for crimping operation, which requires making the crimp face upward and gently and evenly tapping the crimp to bend inward, with the crimped portion gradually forming an arc.
5. Place the wire into the crimp, starting from one end to prevent the wire from popping out. After securing one end, then place one part behind the other part. At the end of the whole process of crimping operation of sheet metal shell processing, tap gently to make the crimp tightly against the metal wire.
6. Turn the fabric over so that the joint is close to the edge of the platform and tap gently to make the interface bite tightly. At this point, the rolled edge operation for sheet metal shell processing is complete.
To sum up, this is how to perform the crimping operation for sheet metal shell processing. It is worth noting that before performing the crimping operation, we need to calculate the time line as well as the unfolded length of the folded edge to ensure the quality of the folded edge. The formula for calculating the crimp length. Crimp length= winding diameter / 2 + 3/4π (winding diameter + board thickness). Once the calculation is complete, the crimping operation can be performed normally.
Custom Metal Box Manufacturers | Custom Sheet Metal Enclosures | Custom Aluminum Box | Custom Sheet Metal Boxes | Custom Metal Boxes | Sheet Metal Supplier | Steel Box Manufacturers | Sheet Metal Box Manufacturers | Custom Made Metal Boxes | China Sheet Metal Manufacturer | Outdoor Vending Machine Enclosures | Equipment Enclosures | Machinery Enclosures | Machine Enclosure | Machine Enclosures | Industrial Machine Enclosures | Metal Enclosures for Electronics | EV Charger Outdoor Enclosure | Outdoor EV Charger Enclosure | EV Charger Enclosure | Custom Aluminium Box | Custom Steel Box | Metal Box Supplier | Metal Enclosure Manufacturer | Sheet Metal Enclosure Manufacturers | Metal Enclosure Box Manufacturer | Metal Enclosure Manufacturer | Aluminium Box Manufacturer | Outdoor Equipment Enclosures | Enclosure for EV Charger | EV Charging Enclosure | EV Charger Enclosure | Aluminium Box Manufacturers | Equipment Enclosures Metal | Sheet Metal Enclosure | Metal Enclosure Box | Metal Enclosure | Enclosure Box Price | Sheet Metal Manufacturers | Sheet Metal Manufacturing companies | Custom Made Aluminium Boxes | Custom Made Metal Box | Aluminum Sheet Metal Fabrication | Aluminium Sheet Metal Fabrication | Auminium Tool Boxes Made to Order | Custom Metal Enclosures | Custom Stainless Steel Box | Custom Made Aluminum Boxes | Metal Box Manufacturers | Custom Steel Enclosures | Custom Stainless Steel Enclosures | Custom Metal Box | Custom Aluminium Box