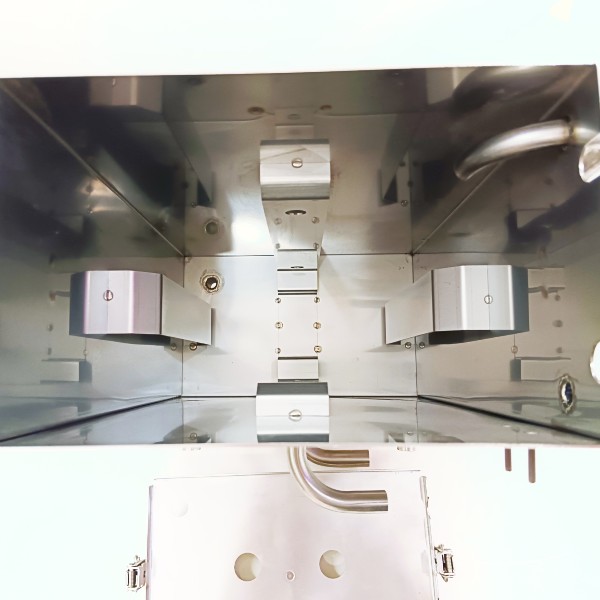 Sheet Metal Product Design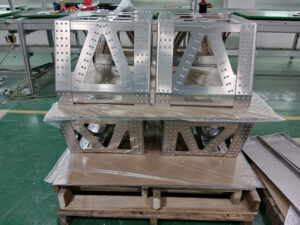 For sheet metal product design, the designer's ability to skillfully use the sheet metal process in the design is directly related to the difficulty and even the success or failure of the product manufacturing. Sheet metal process is a complex process involving many aspects, including sheet metal construction methods, sheet metal punching design, notching and punching, printing and pasting of shapes, tooling and punching, bending, etc. The proficiency of sheet metal technology plays a big role in whether sheet metal materials can be scientifically and reasonably applied to product manufacturing. The higher the proficiency in sheet metal technology, the easier the production of the product will be realized.
Take the automatic terminal in sheet metal product design as an example: sheet metal process is a surface treatment process that needs to be used in the self-service terminal, and sheet metal is also a material commonly used in the self-service terminal with individualized consumer demand. In response to this, the professional industrial design department pursues intuitive and simple design in the appearance of self-service terminals, does finer processing on their surfaces based on existing technology, focuses on specialization from the details, makes the equipment feel comfortable, and gives an intuitive, simple and atmospheric sense of beauty. The design of the self-service terminal can also indirectly reflect the professionalism of the designer and the industrial design company. The delicate surface treatment and beautiful shape can highlight the professionalism of the equipment.
In sheet metal product design, the designer needs to have an in-depth understanding of the materials of the product and its applicable treatment process. In the design process, the designer needs to consider the later manufacturing of the product, make comprehensive consideration in terms of modeling design, color performance, material selection, human-machine interface, etc., and integrate his own creativity and flexible design on the basis of realizing the structural function of the equipment, so that the product is simple, beautiful and easy to use. Comfortable.
Custom Metal Box Manufacturers | Custom Sheet Metal Enclosures | Custom Aluminum Box | Custom Sheet Metal Boxes | Custom Metal Boxes | Sheet Metal Supplier | Steel Box Manufacturers | Sheet Metal Box Manufacturers | Custom Made Metal Boxes | China Sheet Metal Manufacturer | Outdoor Vending Machine Enclosures | Equipment Enclosures | Machinery Enclosures | Machine Enclosure | Machine Enclosures | Industrial Machine Enclosures | Metal Enclosures for Electronics | EV Charger Outdoor Enclosure | Outdoor EV Charger Enclosure | EV Charger Enclosure | Custom Aluminium Box | Custom Steel Box | Metal Box Supplier | Metal Enclosure Manufacturer | Sheet Metal Enclosure Manufacturers | Metal Enclosure Box Manufacturer | Metal Enclosure Manufacturer | Aluminium Box Manufacturer | Outdoor Equipment Enclosures | Enclosure for EV Charger | EV Charging Enclosure | EV Charger Enclosure | Aluminium Box Manufacturers | Equipment Enclosures Metal | Sheet Metal Enclosure | Metal Enclosure Box | Metal Enclosure | Enclosure Box Price | Sheet Metal Manufacturers | Sheet Metal Manufacturing companies | Custom Made Aluminium Boxes | Custom Made Metal Box | Aluminum Sheet Metal Fabrication | Aluminium Sheet Metal Fabrication | Auminium Tool Boxes Made to Order | Custom Metal Enclosures | Custom Stainless Steel Box | Custom Made Aluminum Boxes | Metal Box Manufacturers | Custom Steel Enclosures | Custom Stainless Steel Enclosures | Custom Metal Box | Custom Aluminium Box